Jesus asks, "What does it profit those who gain the whole world but lose themselves?" Luke 9:25
The Torture Report summary released earlier this week lays out an argument that torture, or "enhanced interrogation techniques," did not work, that the intelligence gained from torture had already been obtained by other means. Former Vice-president Cheney appeared on television to argue that "enhanced interrogation" produced actionable intelligence that led to the capture of our enemies.
Because this page is about theology, ethics, and biblical interpretation, I want to raise a different question: does the quest for security trump every ethical concern? To put it another way, have we sold our nation's soul in our quest for national security?
I use the word soul in its most inclusive sense, both spiritual and secular—our nation's essence, her identity shaped by values and history, her ideals described in the Declaration of Independence, the Constitution, and the Pledge of Allegiance. If we betray those values, that all people are created equal and endowed with certain unalienable rights, that everyone is entitled to due process and protection from undue search and seizure, that we strive for justice for all, not just our own kind, what is left of our nation's soul?
Recent text book wars in Texas have swirled around the question of Moses' influence on the constitution. Perhaps the more urgent question is whether or not we will abide by our constitution's values whether they came from Moses and Jesus or John Locke and John Stuart Mill or the Code of Hammurabi.
In arguing that the ends justify the means, the former vice-president and the FBI director imply that those of us who advocate applying the Constitution's values in even the most extreme and difficult circumstances are unrealistic idealists. Values are all well and good, but our security must come first. If torture provides us with more security, we are obligated to use it, they argue, and we should be grateful to those who carried out their orders and those who issued the orders to administer torture.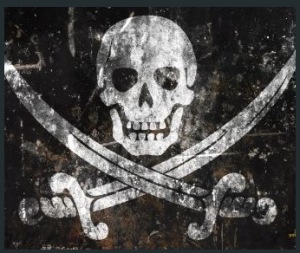 I laughed at the scene in Pirates of the Caribbean when the pirate captain takes a prisoner who had asked to parlay. "You can't do that," the prisoner argues. "It's against the Pirate Code." The pirate captain says, "the Code is more what you call guidelines than actual rules."
Is the Constitution nothing more than the Pirate Code? Is it to be thrown out when it does not meet our immediate needs?
I'm not laughing now.
Among those who argue against torture on our behalf is John McCain, a hopeless idealist who has been called much worse. Having endured torture himself as a prisoner of war, and endured vicious political smears from members of his own party, McCain has had a broad range of experience in which to consider both the effectiveness and morality of torture. Here is a paragraph from his speech on the floor of the Senate this week:
[I]n the end, torture's failure to serve its intended purpose isn't the main reason to oppose its use. I have often said, and will always maintain, that this question isn't about our enemies; it's about us. It's about who we were, who we are and who we aspire to be. It's about how we represent ourselves to the world.
"We have made our way in this often dangerous and cruel world, not by just strictly pursuing our geopolitical interests, but by exemplifying our political values, and influencing other nations to embrace them. When we fight to defend our security we fight also for an idea, not for a tribe or a twisted interpretation of an ancient religion or for a king, but for an idea that all men are endowed by the Creator with inalienable rights. How much safer the world would be if all nations believed the same. How much more dangerous it can become when we forget it ourselves even momentarily.
"Our enemies act without conscience. We must not."
What do you think? If living by our values endangers our security, should we ditch our values? Does national security trump the constitution and the human rights that it advocates? What, if anything, can or should we do to prevent our national leaders from authorizing torture in the future?
If you would like your free copy of "Cheaper Than A Seminary Education," a 45-page e-book on reading difficult passages of Scripture in context, sign up for my weekly newsletter here. If you decide it's not for you, you may unsubscribe at any time.