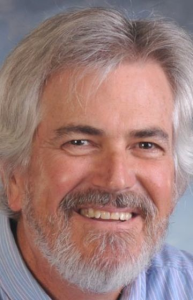 Hi, I'm Neill Morgan, Presbyterian minister, aging triathlete, and writer. Welcome to my tiny corner of the internet. I hope you'll stick around for a while and find something here that meets your needs.
My mission is to help you apply your deepest values to everything you say and do.
I hope you will find inspiration and insight from my articles on strange or seldom-read passages in the Bible. If you grew up in a traditional or conventional religious home where the Bible was read literally, and that no longer works for you, you will be happy to find some tools here for reading and understanding ancient texts that will help you move from deciding what you no longer believe to deciding what you do believe.
The tools I use are a unique mixture of family systems theory and traditional literary, cultural, and historical approaches of biblical interpretation used by mainline (non-fundamentalist) ministers.
If you are an endurance athlete, or just cannot keep your eyes averted from a potential train wreck, I hope you will find some inspiration and a few laughs in my articles on training for Ironman Lake Placid in 2015. They are filed in the section, "Mortal Ironman."
While you may find some distraction here, you will also find people searching for meaning and joy in the midst of pain and injustice.
This is a place where we will seek to understand what we can do to improve the world rather than simply identify who is to blame.
This is a place where we can get to know and understand each other rather than try to rearrange the furniture in each other's hearts and heads.
If you have read this far, I'm going to bet that you're interested in a quiet oasis of thoughtful analysis, an escape from the anxiety-fest of finger-pointing that is our world.
You have found your tribe. Welcome.
If you would like your free copy of "Cheaper Than A Seminary Education," a 45-page e-book on reading difficult passages of Scripture in context, sign up for my weekly newsletter here. If you decide it's not for you, you may unsubscribe at any time.